This week's stats round-up has a mobile slant, but also covers search, email and our top 100 digital agencies report. 
For more digital marketing stats, check out our Internet Statistics Compendium.
Mobile optimisation
Almost three quarters (72%) of companies are planning to increase their spending on mobile channels this year, according to the Econsultancy / IBM Tealeaf Reducing Customer Struggle report.
Three-quarters of organisations surveyed say that mobile is 'important' (42%) or 'critical' (32%) to their business objectives. Just 6% of respondents don't consider mobile important.
More than a quarter (27%) of responding organisations say their customers rate their brand's mobile user experience as 'good' (23%) or 'excellent' (4%), up from a fifth in 2012.
What do you think are the most serious issues your customers encounter when they interact with your brand via a mobile device?
Google and 'domain clustering'
According to a study by Stickyeyes, Google has been looking to show more diverse results in the wake of Penguin 2.0.
There are now, on average, 34.7 unique domains per 100 results as opposed to 19.3 before the uodate, meaning a number of terms weren't fully impacted.
1,323 sites lost all their results. Only nine of these started with 10 or more results and 121 with three or more, possibly a combined blow along with the Penguin 2.0 update.
451 sites lost more than 50% of their results.
52% of the current index is occupied by new domains with 8,892 domains that didn't rank now displaying.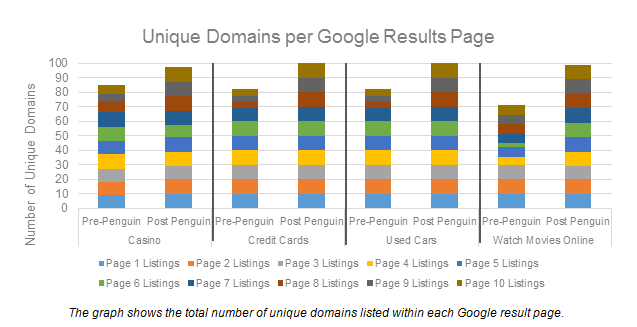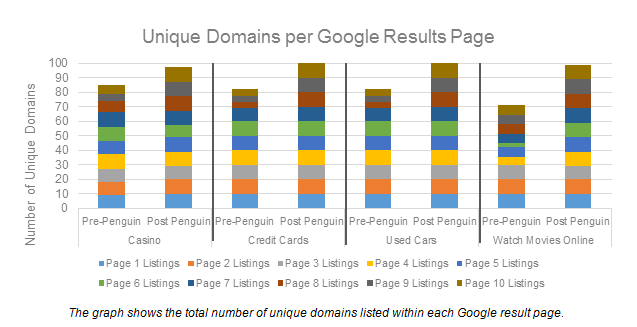 Multi-platform news consumption
According to the Reuters Digital News Survey, summed up nicely here, 29% of respondents (11,000 were surveyed) use a smartphone at least once a week for news.
That figure rises to more than 40% for under 45s.
30% of 25 – 34 year olads say their smartphone is thei main method of consuming news.
Top 100 digital agencies
The Top 100 Digital Agencies Report, sponsored by Sitecore, found that total fee income reported by the top 100 agencies this year is £1.18bn, up 23% from the £962m that these agencies earned last year.
The research also found that creative activities drive the largest share of average agency fee income; it accounted for 17% of fees (or almost £203m). This was followed by technical development (14% / £168m), and marketing (12% / £148m).
This year's top 10 agencies were:
SapientNitro
LBi
AKQA
Engine
BAE Systems Detica
Salmon
Deloitte Digital
iProspect
RAPP
Wunderman Network UK
Most popular UK mobile commerce sites
Stats from IMRG and Experian Hitwise show that Amazon is the most popular mobile retail site in the UK.
The Amazon UK and Amazon.com sites accounted for over 10% of mobile visits to retail sites in April 2013, with Argos receiving 2.3% of visits.
Mobile now accounts for 20% of the UK online retail market, up from less than 1% in 2010.
Mobile visits to online retail sites now account for almost one in three ecommerce site visits in the UK.
The data iceberg
Our newly released State of Integrated Marketing Report found that many organizations are still in the process of building foundational capabilities around data.
The chart below tracks the responses of companies with marketing budgets over $5MM, and looks at whether they have a current or planned capability across several data skill sets.
Percentage of traffic by Google search position
According to a study by Chikita, the number one spot in Google's organic results bags 33% of the clicks.
Mobile email optimisation
According to dotmailer's Hitting The Mark study, two thirds of the UK's top online retailers are failing to optimise email marketing for mobile.
Online retail sales
According to the IMRG Capgemini e-Retail Sales Index, the online retail market grew by 16% year-on-year in May and by 5% on April 2013.
Conversion rates rose to 4.9% (excluding travel) in May, up 20% compared to the same month in 2012 and 2011.
However, average basket values were lower, at £77 from January to May 2013, down from £83 and £86 for the same period in 2012 and 2011 respectively.
Mobile flight searches
Greenlight stats show that were 3.2m online searches for flights last month, and more than 17% of these were made on mobiles.
Cheap flights' was the most popular term searched for on Google UK, accounting for 17% of all flight searches, and 20% of all searches made on mobile.