Many expect that search engines will eventually incorporate signals from the realm of social media into the SERPs. There's good reason to believe this: both Google and Microsoft have, for instance, already signed deals with Twitter to access the company's firehose.
But if Bing Social, "the first search experience" based on both the Twitter and Facebook firehoses, is any indication, social search is going to have an uphill battle.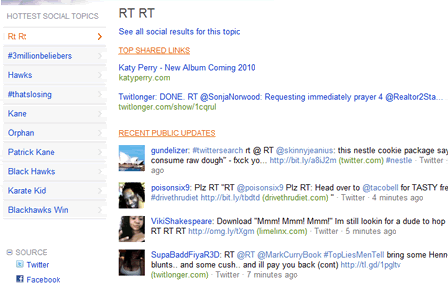 In looking at the Bing Social homepage above, it doesn't take too much effort to see why:
The 'Hottest Social Topics', which include 'Rt rt', 'Karate Kid' and '#3millionbeliebers', are unlikely to be of relevance to the average mainstream searcher.
Ditto for the 'Top Shared Links', which change when the page is refreshed.
'Recent Public Updates' range from the inane to the incomprehensible to the downright NSFW.
For searchers who manage to get past the homepage, SERPs for specific terms aren't much better: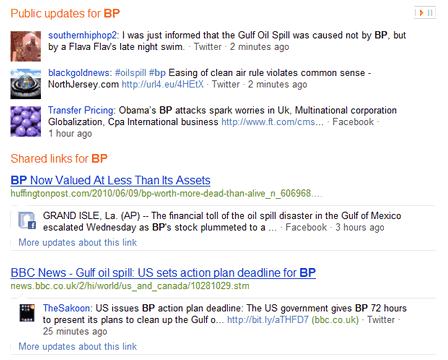 As one might expect, the 'Public Updates' are of limited value, as evidenced by the first public update seen above. And while the 'Shared Links' are somewhat useful, the question to ask is whether a Google News search would have returned inferior results. The answer: no.
Obviously, it's reasonable to expect that over time Microsoft will improve its ability to sort the wheat from the chaff. But the problem, of course, is that there's just so much chaff, and I think it's safe to say that the cost of separating out the chaff will exceed the the value of the wheat for the foreseeable future. Given this, it's going to be very difficult to provide a social search experience that is relevant enough to the mainstream consumer to drive massive adoption. That will make monetization of the social search experience even more difficult than it's inevitably going to be.
From this perspective, I would suggest that perhaps Microsoft should have stuck with Bing Cashback and left the '#3millionbeliebers' to their own devices.