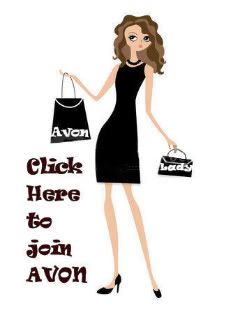 One rings doorbells for homeowners; another built a brand ringing doorbells to sell makeup. But by completely embracing digital marketing neither Century 21 or Avon is ringing many doorbells anymore. And key performance results have improved in their high-speed transitions.
It helps that both brands started their digital switch from a standpoint of 90 percent-plus brand awareness. And it helps that both brands start from a brand promise of personal customer relationships. But as detailed at today's Search Engine Strategies conference, the commitment to change and the pace of it was dramatic.
"We were the first real estate company to ever advertise on TV," said Beverly Thorne, Century 21's SVP marketing, "and we were the first to get off."
For Century 21 there was nothing subtle or transforming about going digital. Thorne said that a market survey conducted in early 2008 showed that only 10 percent of total US homeowners were in the market to buy or sell. Of those in-market customers, 87 were actively engaged online. With print and TV campaigns generating nothing but negative publicity, 100 percent of the company ad budget went from offline to online. The strategies: display ads on portals, paid search, listings on real estate sites, and a new social media effort called C21 Communities.
For both companies the primary goal was lead generation, For Century 21 going digital has generated 237 percent more leads and the cost per lead has dropped 62 percent.
One of Thorne's toughest jobs was selling the digital marketing conversion internally. But her job was not as tough as the internal sales job assigned to Pattiann McAdams-Russell, executive director of Avon's online division. Avon had to recruit new multichannel representatives to sell the product online and off, brand the product line, and acquire new customer leads. This had to happen in a company that is 122 years old and has more representatives (5.4 million) than Brazil has soldiers. The internal selling process took six years.
Avon did not commit to a 100 percent budget transfer. But in the course of two years that company has moved 78 percent of its reps from bell ringers to multichannel reps that can sell and fulfill online. 55 percent of the company's leads come from portals, search, affiliate marketing, and email. The customers who come to Avon online spend 11 percent more than offline customers.
"I go into meetings at work and I don't say that a transformation is underway, I tell people that a transformation has occurred," said McAdams-Russell, executive director of Avon's online division. "Making that transformation does not mean you have to betray the core brand principals. Our brand was about relationships. Now we're saying you can have a new relationship online."