QR codes are smart barcodes that have a lot of potential to bridge the gap between online and offline marketing.
QR codes are image-based links to information. QR stands for 'quick response'… instead of remembering and typing a URL / phone number you just take a picture of a QR code, and it does the rest.
In a nut, here's how it works:
You create a code (an image).
Someone takes a picture of it on a smartphone. 
The code is deciphered via a QR reader. 
It becomes a link to provide the viewer with information. 
In a moment I'll show you how to set one up…
The future for QR codes is very bright. In Japan they are widely used by companies and consumers, but in most other parts of the world there are a couple of things that need to happen before QR codes really take off.
Firstly, QR readers will need to be native apps in smartphones to make it easy for people to use them. Right now you'll probably need to download an app to make them work (I'll suggest one for iPhone users in a moment).
Secondly, the market will need educating. Thankfully, the market applications are vast. QR codes can be used in print, billboard and TV ads as a response mechanism. They can be used on packaging and signs to promote offers and provide links to information.
Ok, so would you like to set one up now? Here's how…
Creating a QR code in less than five minutes
Step 1: Download a QR Reader. If you have an iPhone you can download NeoReader from the app store. NeoReader also works for a bunch of other internet-enabled handsets. Go get it. Here's how the app looks on my iPhone:
Step 2: Test the QR Reader. Once you've installed NeoReader try taking a picture of this (and by all means follow me if it works!):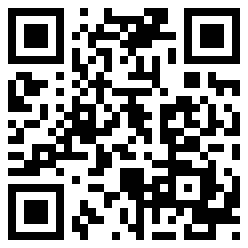 Step 3: Create your personal QR code. It couldn't be simpler. All you need to do is define the type of link (URL / text / phone number / SMS) and then add the appropriate content. You can use a free QR code generator like this one.
Step 4: Save and share. Keep the image file in a safe place ('Save As') and copy the image URL from the QR code generator page to use it on the web (as I have done). Spread word.
Hope that worked for you. I'd love to hear about creative real-world applications and early adopters of QR codes. Let me know what you're seeing out there by leaving a comment below.