The world has changed. On average we're now spending more time on our digital devices than we are asleep, while the majority of leading retailers now see more than half of visits to their sites coming from mobiles.
Much has been said about mobile over the years, but how has the mobile customer experience changed and how can we learn from past mistakes to ensure that today's end-to-end mobile customer experience really is the very best it can be?
How has the mobile experience changed?
Back in 2009 with the launch of the first successful mobile internet-connected devices, mobile sites were focused purely on functionality.
Retailers designed (and redesigned) sites to ensure their mobile customers were able to make a purchase as quickly and easily as possible. However many failed to take into account the level of experience people were now accustomed to, thanks to the continued developed of established retail desktop sites.
Shoppers often complained of homepages that were 'uninspiring' with 'fiddly' registration process that complicated the purchase process.
Key details, such as product or stock information, were often omitted from product pages to make them easier to digest on a smaller screen while registration processes caused a major headache for all involved.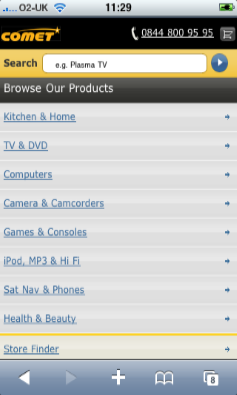 Five years ago, satisfaction with the mobile shopping experience lagged well behind that of traditional desktop sites, particularly when it came to keyword search and product pages.
For shoppers, they merely wanted a mobile experience that blended seamless functionality with a great, overall brand experience.
Fusing functionality with experience
Fast forward to the here and now and I'm sure we'll all agree, mobile experiences have improved greatly.
Retailers are starting to seamlessly combine functionality with experience and create a mobile shopping journey that both inspires and is quick and simple to use.
The key question now is "what do mobile shoppers want from a great mobile experience?"
New Look
Having extensively developed their mobile site over the past several months, New Look top the eRetail Benchmark league table thanks to a considerable jump in its mobile satisfaction.
Its mobile homepage is inviting yet practical, it takes less than three clicks to reach New Look's product pages, starting with logical, image-led navigational links on the homepage.
Its keyword search is cleverly disguised and only appears when clicked on, allowing the brand to utilise all potential space on a small screen for offers and promotions.
New Look's keyword search is extremely accurate. Its mobile search facility now matches what it offers users on their main site, as well as being streamlined for use on the go.
Typos (a common occurrence when using a mobile) are automatically corrected while their intuitive predictive text is able to second guess what a shopper might be looking for.
The higher keyword search rating on New Look's mobile offering compared to their site suggests that users appreciate these finer details when looking for products on a smaller screen.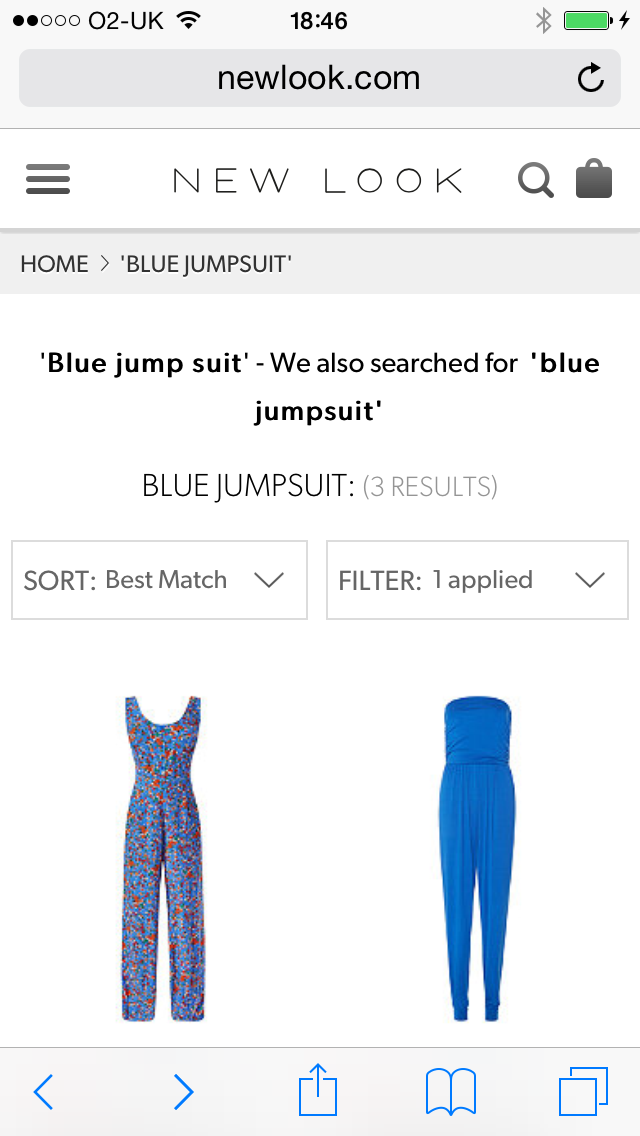 John Lewis
Elsewhere, John Lewis continue to lead the digital experience sphere and provide best practice when it comes to mobile sites.
Its navigation is a force to be reckoned with, one shopper in the study was even able to navigate their way to a specific product without the use of a keyword search.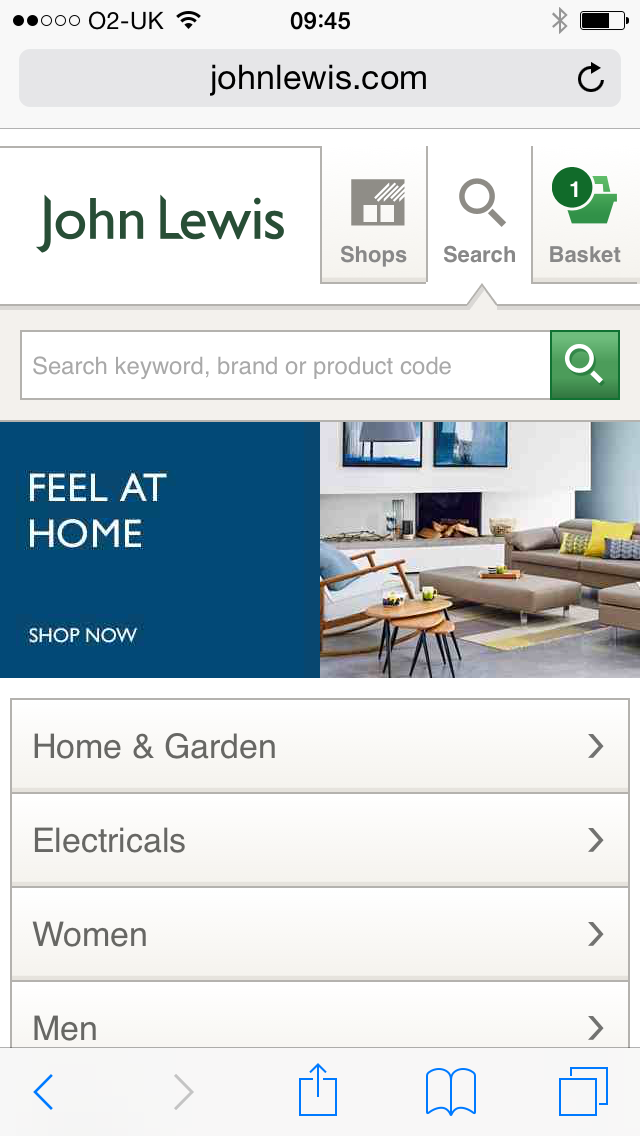 John Lewis's clear focus on security adds a reassuring touch to those perhaps still wary of completing a purchase on their mobile.
Simple additions, like 'Continue securely' link to checkout, as well as prominent padlock symbols in the address bar all seek to reassure customers and encourage them to hit the all-important 'purchase' button.
John Lewis have also flipped the registration process on its head and asks users after they've completed a purchase if they want to save their details for future use.
Registration processes have long been a big problem for mobile shoppers. Long and laborious registration forms at checkout stages were once a huge driver of mobile purchase abandonment.
However, by John Lewis asking users to fill in their details after they've made their purchase, the registration process seems like the helpful feature it was originally designed to be and not a barrier to purchasing.
John Lewis also displays its customer telephone number clearly at the top of their shopping basket page, again helping to reassure shoppers and provide easy access to help should a customer need it.
So what do retailers need to do to improve their mobile experience?
In summary, it's about delighting mobile customers across each and every stage of the mobile customer journey, and the introduction of responsive design is helping in this arena.
It's obvious now that consumers expect a great mobile experience that blends inspiration and usability seamlessly together.
What's important to remember however, is that none of the features highlighted here as liked by shoppers require a great amount of technical input. Instead, they are small features and touches that have been developed over the years to make the mobile experience as easy and as enjoyable as possible.
The battle between mobile web and responsive design will continue and with technology continuing to develop apace, personalisation and the Internet of Things are likely to alter customer behaviour all over again.
One thing will remain constant though: the need to continually listen to customers, measure experiences and develop touch points in order to delight shoppers.