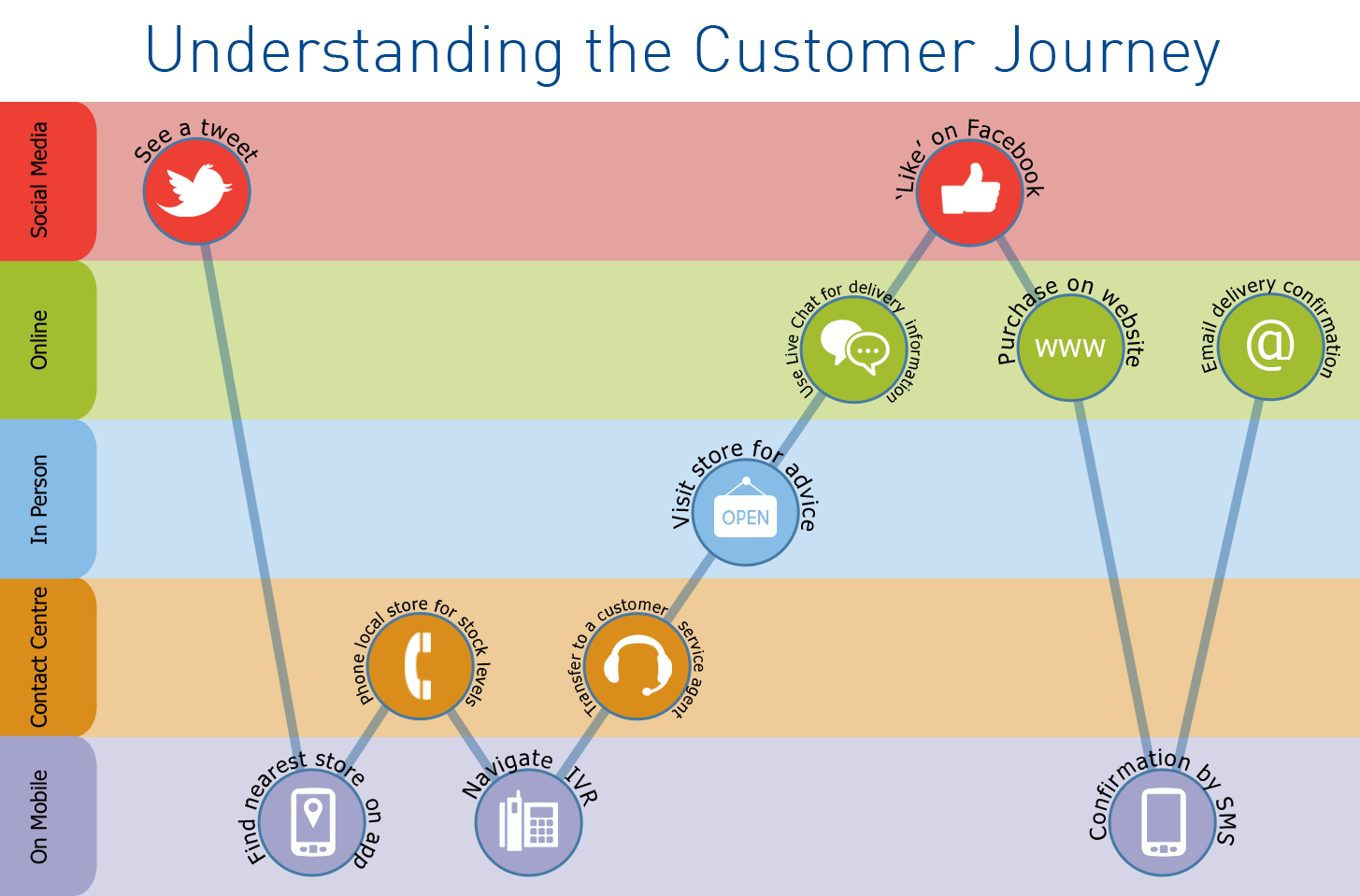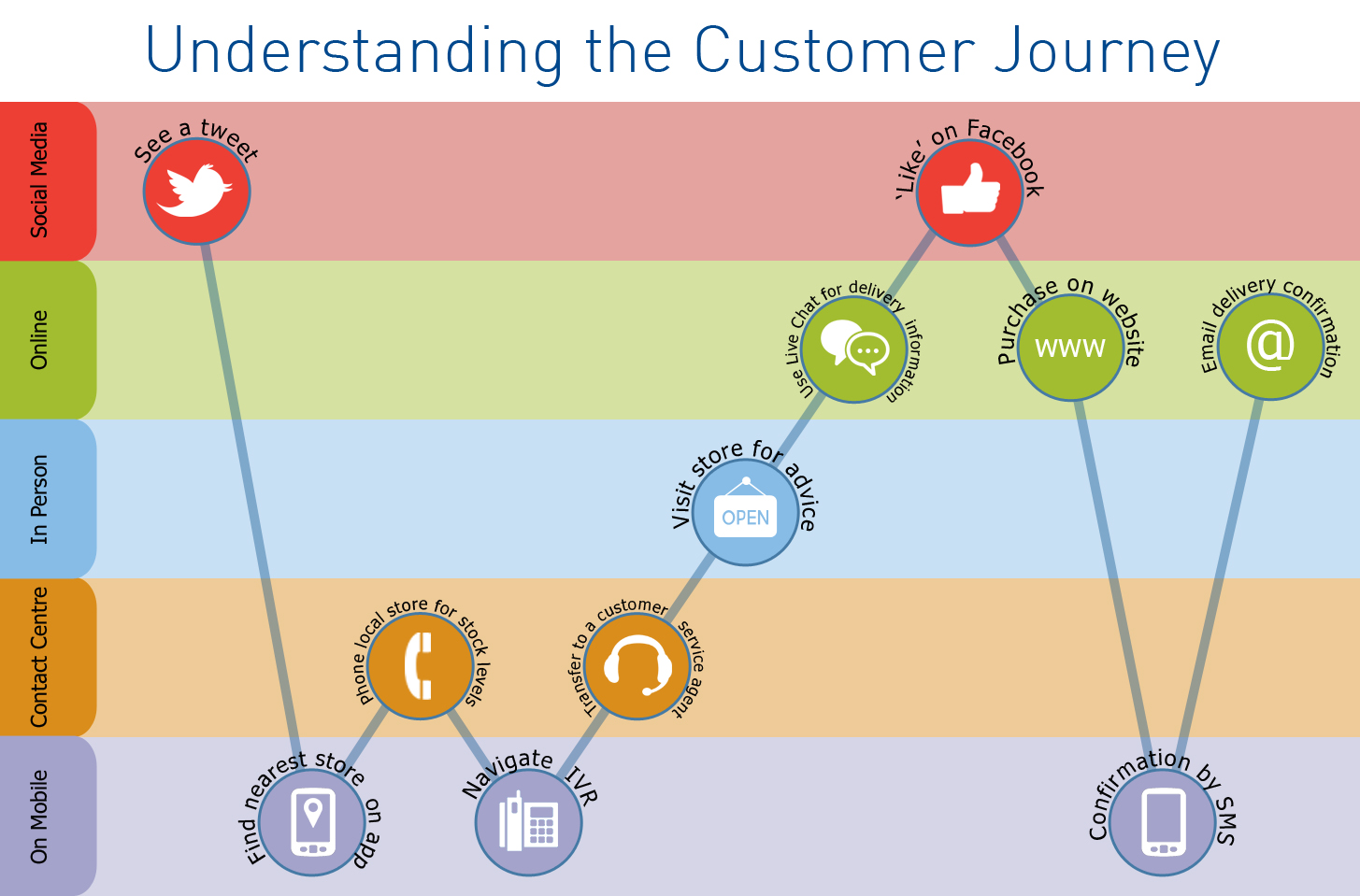 Getting to grips with the new omnichannel reality
As part of this new reality, we have an explosion in customer feedback mechanisms in an attempt to get to grips with the new consumer and better understand their expectations.
It would be a surprise if any reader of this article has not been asked for their feedback on something in the last week. This is great news to digital insight agencies – it has never been easier for us to collect customer feedback for our clients. But of course the challenge now is knowing what to do with it all.
The notion of customer journeys is particularly topical at the moment as we seek to understand how customers are interacting with the brand. Where do they start, where do they finish, and where do they go in between?
Capturing feedback at one moment in time can be illuminating in terms of how the customer feels there and then but is that the whole story? Might they feel differently if we survey them tomorrow?
Any brand seeking to improve its customer experience needs to start by mapping the key journeys of its customers.
What are the most common missions customers are undertaking as they make a purchase or get in touch with your brand? Where do customers go and what channels do they use to complete these missions.
Armed with this understanding, the brand can setup some survey mechanisms to capture customer feedback – ideally both during and at the end of these journeys so we can understand both moments of truth and the overall experience.
Improve both the individual and overall customer experience
There is an increasing appetite for this sort of twin-track approach whereby brands run in parallel in-the-moment customer feedback programmes, as well as surveying customers at the end of their journey.
Now, sometimes the journey starts and ends with, for example, a visit to store or a call to a contact centre. But often there is more than one touch point within a journey.
A simple example is the customer who orders online then collects in store. We can survey them online (that's a given) and gather actionable feedback on aspects of the online experience. But how do they feel after the entire 'journey' is complete?
In other words, when they get home, use the product and form their opinion from that, will be what endures. It is therefore vital to capture 'journey end' feedback as it is these opinions that will shape future behaviour and correlate better to future spend
Running in-the-moment (sometimes called real-time) programmes alongside end-of-journey feedback is becoming increasingly common. This is because they serve different, but yet equally valuable, purposes.
In short, real-time feedback is great for the real specifics of an individual experience.
How did you feel about the member of staff who served you? How did they come across, what was their attitude and how could they improve? Dashboards, rules based alert mechanisms, automated data processing and quick turnaround top line stories can effectively harvest this type of feedback and make customers feel that they are being listened to.
And piping it efficiently back into the business so that customer facing teams feel in touch with, and hopefully in control of, the experience of their customers, will help make remedial improvements to your business. This kind of process is great for fixing the basics.
The end-of-journey surveys capture more considered responses. Recollection of specifics may be a little hazier than in the real-time surveys, but it will show the net result of our combined efforts to delight the customer.
Did we succeed? If not where did we fall down? Was it the contact centre, or the website that was the weak link? What was the lasting impact of that?
And what are the 'must dos' that result in a customer who is happy overall, will shop with us again and tell others to as well.
There is an art as well as science in running parallel customer feedback programmes as described. One element of this is being careful about how often individual customers are surveyed and keeping it relevant when we do survey a customer.
However, the tools and approaches are there to do what is necessary to improve by collecting Voice of the Customer feedback and bringing it into the heart of the business.
Intelligently managing both the individual and overall customer experience will put your brand ahead of the competition, breed loyalty and encourage customers to visit again and again, as well as spending more.
Many leading organisations are already embracing this new reality and are beginning to reap the benefits.