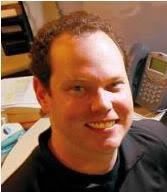 Online video gets a lot of attention, but while the YouTubes and Hulus of the world typically attract the spotlight, more and more companies are developing their own strategies around online video.
Benjamin Wayne is the CEO of online video solutions provider Fliqz. I spoke to him about the ways companies are using online video, self-hosting and video SEO.
Tell me a little about Fliqz and what you do.
Fliqz is a provider of video marketing solutions. We work with companies like MLB, WebMD, T-Mobile, Monster Media, AAA, and hundreds of others to help them with the management, distribution, syndication, and monetization of their multimedia assets.
A lot of companies rely on YouTube to host their videos. It's a quick, easy and free solution. How does Fliqz compete with the allure of free?
YouTube is a great solution for consumers, blogs, and other organizations on a shoestring. Marketers who care about managing traffic, branding, and user experience will want to go with a professional solution.
What are some of the reasons a company might want to host videos on its own and display them through a branded player?
The SEO benefits are a primary reason to host your own videos. Maintaining site stickiness is another important issue, since YouTube and other consumer players will encourage users to click away, leaving your destination. If you allow for any type of viral distribution – and you should – the branding on the players is the only way your brand will appear when your video is reposted.
Are there cases where companies should self-host and at the same time also upload to YouTube for promotion purposes? What sort of strategies do you think should be employed here?
YouTube is a good vehicle for awareness, but your content needs to match the expectations of the YouTube audience, which typically means a short, humorous video. YouTube videos also score well in Google's search engine, but users will be clicking through to YouTube rather than the publisher. If the goal is awareness, a blended strategy is a good approach. If the goal is traffic or conversion, self-hosting is your best strategy.
What are some of the biggest mistakes companies make when implementing an online video strategy?
Ignoring SEO, failing to implement video content properly with other content on the site, posting videos that are longer than 90 seconds, and failing to cross-market video through other mediums, particularly email, are all common mistakes.
You've called video SEO a "neglected gold mine". What is video SEO?
Video SEO is the practice of submitting videos so that they rank well in the blended search results of major search engines. Forrester Research found that Video SEO was 53 times more likely to produce a first-page ranking than traditional SEO. We've found that most publishers can get 15% or more of their videos to product first-page Google rankings when properly submitted.
What do companies have to do to get their videos discovered by Google?
There's a number of moving parts, but the most important is to submit an XML video site map to Google via Google's Webmaster Tools.

Are there any ranking factors Google seems to weigh most heavily when it comes to video?
Title is currently Google's most important consideration in scoring a video.
A lot of questions around online video have to do with monetization. It isn't cheap to produce great video content, and some of ad models are still a work in progress. How are some of your customers dealing with the monetization issue?
Most of our customers are thinking about monetization in broad terms of customer acquisition and conversion, as opposed to only ad revenue. While we have customers who make money from advertising, video should be thought of as a key part of the marketing mix, not just a vehicle for ads.
Any big predictions for online video in 2010?
Mobile will begin to overtake the web browser as the most popular viewing platform, and distribution to the television will become an increasingly important part of the equation. Ultimately, it will be about conversion across all three screens.