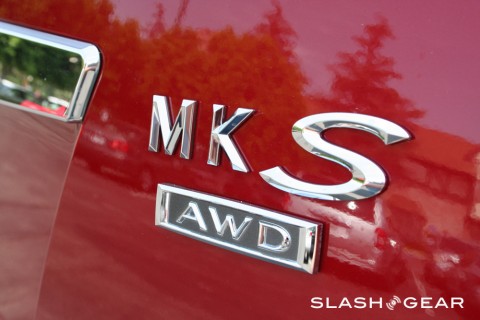 Ford has shipped out a few of its new Lincoln MKS sedans to bloggers, along with a brand new Flip video camera. And the preliminary results are in. Today on her lifestyle and self improvement site DishyMix, Susan Bratton posted Lincoln MKS's "First Video Review," and if her daughter's reaction is any hint, it is a hit.

It's unclear how far this effort will spread around the blogosphere, but it is a smart effort on Ford's part. They're obviously hoping the reviews will be positive, but by sending out Flip cameras with the vehicles, Ford has attached its brand (that it hopes to position as a technological marvel) to a fun little gadget that has great brand recognition and usability. Obviously the automanufacturer is hoping its car will inspire similar reactions.
The Lincoln MKS is a medium sized luxury sedan, and also Ford's first vehicle to come equipped with its new fuel-efficient EcoBoost engines. It's price point is $47,760, making it comparable in price to other non-hybrid vehicles.
But The MKS comes with a variety of technological goodies (such as Bluetooth, Microsoft Sync integration, voice controlled MP3 playing, a DVD player, and USB connectivity) and Ford clearly wants that to be a focus.
Last fall they put a floor model in the WIRED Store in Manhattan, and
now that the cars are ready to ship, they're hoping to promote the innovative features of the MKS online. Slashgear put up a video review of the car on Tuesday, and noted in the post:
"When Ford contacted us about the vehicle, we were told to focus on a
specific item and write about it, make videos, and Tweet about it."
Ford's efforts highlight a point that is pretty obvious: bloggers love free stuff. (Bratton's video for instance shows her daughter excitedly talking about getting the video camera and access to the car before discussing the car's features and leather seats).
While
bloggers can be a snarky bunch, they respond very well to personal
attention. And for companies looking to promote new products, reaching out to people who write online in their space can be very rewarding. But getting them onboard early is also a good defensive tactic.
Brands that ignore online oversharers do so at their own peril. Just ask Motrin, a brand that learned the hard way last fall that mommy bloggers cannot be ignored.