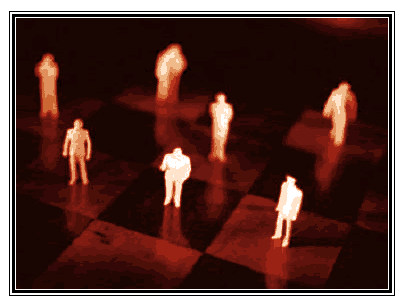 The official version of the SEMPO report was released today and it shows search engines have advertisers right where they want them. It shows "overwhelming interest" in newly developed behavioral targeting opportunities, with three-quarters of advertisers claiming they would pay bid more for clicks targeted to in-market consumers.
The Search Engine Marketing Professionals Organization "The State of Search Engine Marketing 2008" shows  behavioral targeting has moved demographic targeting down on the priority list. In previous years SEMPO respondents showed a stronger interest in demographic targeting, but this year, advertisers on average would pay 10 percent more for both demographic targeting and daypart targeting; they would pay 13 percent more for behavioral targeting. Behavioral-based search retargeting was unchanged in terms of spending. Two in five advertisers said they are not currently targeting or retargeting searchers but plan to in the next 12 months, while another third (34 percent) said they are not currently targeting or retargeting searchers and have no plans to do so in the next year. Another 44 percent said they were targeting searchers either through an ad network, a portal or consumers who had previously visited their site.
As reported last week, North American spending on SEM for 2008 will total over $13.4 billion. Paid placement took 88 percent of that spending, or $11.9 billion. Spending will grow to $26.1 billion by 2011 in North America, tempered by macroeconomic conditions. The report predicts an upswing in spending as the economy in 2011. "Constraints on growth today include not only limited advertiser budgets, but also a dip in the volume of search queries as consumers spend less (and thus search less) in categories such as travel, retail and financial services," states the report. "However, as the economy recovers, growth in search is driven by advertiser demand, rising keyword pricing and cost per click efficiencies."

Other notable trends mentioned:
SEM is poaching budget from other marketing channels, especially from offline marketing channels. This represents a marked difference from 2005 when budget was shifted mostly from online media such as web development and affiliate marketing but is consistent with spending in the past two years. However, for the first time in this survey, most advertisers are allocating new funds for SEM programs. About a third of respondents (32 percent) report their funding for paid placement came from a mix of new and existing marketing budgets, while another third (30 percent) reported they are using newly allocated budgets.

Over a quarter of advertisers report they are shifting budget away from print magazines and another 21 percent report their budget is shifted from direct mail. Rounding out the trend towards cannibalizing print, 19 percent of advertisers report they are shifting budget from their print newspaper advertising. In the past, web site development budgets were also shifted more heavily towards SEM, but that's dropped from 22 percent of advertisers in 2007 (and second place) down to 15 percent of advertisers in 2008 (and fourth place).

Google is Google. The gap between Google and other search engines continues to widen. Nearly every search engine marketer (98 percent) is advertising with Google AdWords. However, while in 2006 more than 4 out of every 5 advertisers (86 percent) reported they ran campaigns on Yahoo! Sponsored Search, in 2007 that number dropped to 70 percent and this year falls to 68%. MSN remains in third place, behind Google and Yahoo, with 54% of respondents running campaigns on Live Search by MSN, consistent with 2007.