Twitter's character limit
Big changes are coming to the character limit that's imposed on our tweets.
Firstly, media attachments will no longer be included in the character count. This is a broadly positive thing, and provides the freedom of a normal tweet with the benefit of added media.
A huge benefit is that brands will be able to include more information when they tweet. 
Secondly, @mentions will also no longer be included in the character count. This will allow conversations with multiple people to take place, making entering a large conversation easier.
You will soon be able to retweet and quote yourself. For me, this seems like a disaster (although in six months there'll likely be a post on how this was a brilliant move).
Twitter's suggested use case for this new feature is when "you want to share a new reflection or feel like a really good one went unnoticed". Hmm.
Tinder gets political
With Brexit a hot topic both in the UK and the EU in general, Tinder has teamed up with Bite The Ballot to engage young people ahead of the upcoming referendum.
The aim is to get half a million voters to register in the space of a week, and is a clever way of motivating what can be an apathetic audience.
The dating app will present users with a series of statements about leaving the EU and then they'll be asked as to whether it is fact or fiction.
A much better strategy than the ill-fated #VoteyMcVoteFace campaign.
.@ElectoralCommUK pic.twitter.com/UTlynJg2CQ

— Ross Exton (@rossexton) March 21, 2016
YouTube messenger
Earlier this month, YouTube announced that it's testing a sharing feature that will allow users to easily share and watch videos with friends, whilst also messaging each other without having to leave the app. 
It's a canny move from the company as it will likely encourage users to spend longer within their mobile app, and also increase the average viewing time – currently standing at 40 minutes per session.
Instagram advertising
The carousel ad format which Instagram brought in for photo ads is now coming to its video advertising offering.
The new format will allow a selection of five videos or photos to be included in a sponsored post. 
This comes on the heels of a 40% increase in video views on Instagram in the past six months.
Currently, most social platforms are investing heavily in video and I'd expect many more innovations in the near future when it comes to video advertising.
Another new feature is the introduction of business profiles. This will serve a similar function to Facebook's brand pages.
Businesses will now be able to have more control over how users contact them, and will have access to greater statistical insights. 
Access to analytics is a much needed feature for Instagram, providing the opportunity to learn more about how users are interacting with an account.
A nice campaign from Paris' municipal museums was a collaboration with 10 well-known Instagrammers to recreate iconic pieces of art.
The move helps bring the artwork to an audience that may not necessarily go to museums, but who have an interest in artistic content.
Finally on the Instagram front, the biggest news, that logo change. Although there was a lot of debate about whether it was a good redesign, the dust has settled.
It's here to stay.
I wrote about the challenges of rebranding last month, and although there was the usual social media mockery the transition seems to have gone through smoothly.
West Ham make a star signing
This is the second time I'll have referred to football clubs as brands and although it feels wrong, the reality is that's what they are.
As such, they need to adapt to their markets and West Ham are doing just that by hiring the first ever Premier League eSports player. 
Usually it would cost a team millions to sign one of the world's top 24-year-olds, however Sean Allan (aka Dragonn) has arrived on a slightly more moderate fee.
The gamer will be representing the football club at eSporting events around the world, primarily playing the FIFA video game series.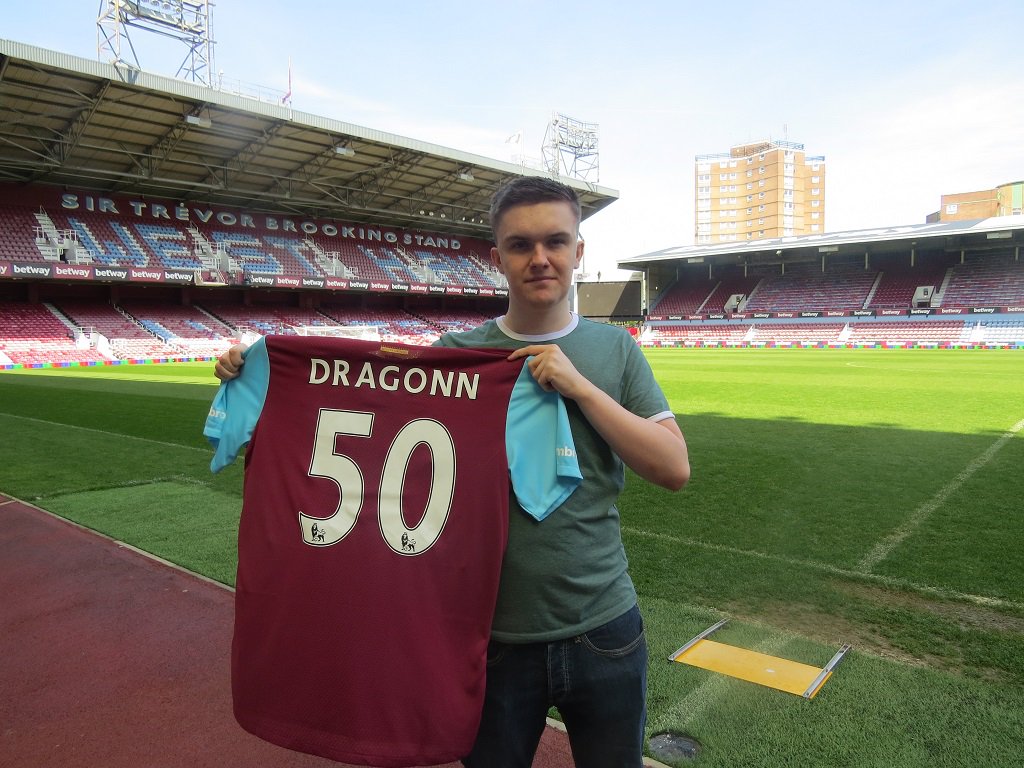 With the likes of streaming service Twitch gaining incredible viewing figures, the move to have West Ham's brand feature in a related sphere should prove to be positive. Modern football, eh?
WhatsApp desktop app
In a bid to combat Apple's Messages feature on the desktop, WhatsApp has launched its own client to send messages without the need of your phone.
The desktop client allows users to send text and audio messages, and also share files.
Although it's just launched, there is a strong likelihood that Facebook will be integrated at some point.
Any excuse to continue those group chats at work without having to look at your phone…
Google's new keyboard
Google has introduced a new app that saves you the hassle of having to leave your messages if you want to send links and information to your friends.
Gboard lets you search and send links, directions, flight times and all sorts without breaking the flow of conversation.
The app is currently only on iOS which is odd considering it's a Google product, but should be coming to Android at some point.
That's one I'll be utilising particularly for the Gif keyboard. If you follow us on Twitter, you'll have noted I'm a big fan of Gifs.
You may notice that there's a curious lack of Facebook in this post. That's because there was so much going on that I had to dedicate an entire post to it!
Changes including revamps to its advertising network and livestreaming tweaks have led to a very busy May for the social media giant.
Facebook is also gearing up for its most ambitious livestream ever, from the International Space Station.
Quite literally, out of this world! 
I'll get my coat.