If you're a local merchant with  a bricks-and-mortar presence, it's time to kiss the yellow pages goodbye. There's no longer any excuse for not having a web presence or for ignoring digital marketing.  Eighty-two percent of people use search engines to find information about local businesses – more than any other media. Even if you don't have a website (you should, but that's another story), there are six sites no local business can afford to ignore.
Not only is getting listed dead simple, it's a great leveler. If you own a pizza place, you can compete head-to-head with national chains like Dominos. Hardware? Go up against Home Depot and Lowes. You get the idea.
Claiming your business and getting listed and  on all five of the Big Six should only take an hour or so (though most require you wait for a postcard or phone call o verify that you are who you say you are). Once you've enlisted, and taken advantage of some of the special features these sites offer (mostly for free), you'll reap many advantages. You'll have a presence in organic search results, not only on the web, but also on mobile platforms.
You can offer special deals and inducements to lure new business, you can encourage positive reviews and, to a degree, manage your online reputation. You can precisely map your location and help people to find it, and broadcast your hours of operation. And you'll have access to analytics that can inform you of the keywords used to find your business, the time of day people search for you and other data that can help improve your online presence, offers and advertising and promotional campaigns.
With a near-zero investment of time and money, there's absolutely no excuse to not get started with The Big Six.
The Search Engines
It should come as no surprise that three of the big five are the major search engines. All want to list your business locally and, in their case, listing should not be confined to butchers, bakers and candlestick makers. Any type of business with a physical presence can benefit from local link juice.
Google says 20% of its searches (or roughly 2.8 billion queries) are based on location, so small wonder they've just enhanced and renamed their local listing service. Even if you ignore the other four, taking the time to get listed on the Big Kahuna of search is mission-critical. Here's what you get for signing up:
Customize the listing on Google and Google Maps
Specify hours, menus/products, photos, payment options (e.g. credit cards accepted), and printable coupons
Analytics (traffic and keywords)
Service areas: Displays which geographic areas a business serves. If a
business lacks a storefront or office, the address can now be private.
Photos: Businesses in select cities can request a free photo shoot of
their interior. Google will use these to supplement existing photos on
Place Pages.
Customized QR codes: US businesses can download a unique QR code to use on business cards and
marketing collateral. When scanned with smartphones, customers are taken to the mobile version of the business' Place
Page.
Favorite Places: Google is
mailing QR
code window decals to US businesses that, again, take smartphones to the relevant Place Page.
Businesses in select metro regions willing to spend $25 per month can make their listings stand out on Google and Google Maps with Tags.
Much like Yahoo, Microsoft's Bing search engine allows business owners to "claim" their local business online. Businesses can be listed in up to six categories complete with a description, tagline, photo (or logo), contact information, hours of operation, payment options, mapping and more.
Yahoo's basic free listing includes a business' address, phone number and URL, together with hours of operation, and a listing of products, services and brands. For an extra fee businesses can add a company logo and tagline, printable coupons, up to 10 photos and a detailed business description. While some businesses will doubtless find this worthwhile, it should be noted that both Google and Bing give away most of the "extras" Yahoo asks businesses to pay for.
City Directories
One of the two leading urban directories, Yelp claimed over 31 million visits in March of this year. Free tools Yelp offer local business owners include:
• Communicate privately and publicly with customers
• Track visits to your business page
• Add photos, a detailed description, up-to-date information, history, and specials
• Announce special offers and upcoming events
• Recommend other businesses
• When you have enough reviews, get a Yelp badge for your website
In addition to offerings similar to Yelp's Citysearch is offering a broad range of advertising and marketing services for local businesses including performance advertising, SEO, the ability to enhance listings with links to the business' Twitter and Facebook accounts. The company says it will also soon introduce reputation management and sentiment analysis tools, though details are still vague.
The Upstart
Foursquare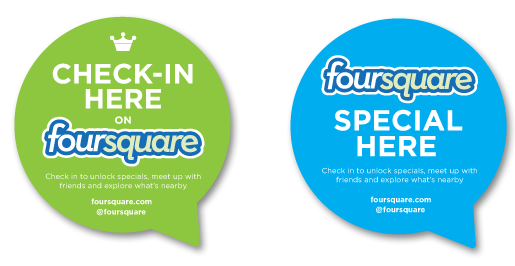 Foursquare's user base has achieved real traction this year, particularly among young, urban users. Restaurants, bars and nightspots can not longer afford to ignore it, and other local businesses will soon have to start paying attention.
It's now easier to do so as Fourquare is allowing owners to claim their businesses on the service. Once you've done that you can create a wide variety of specials based on check-ins, or mayorships, or other criteria. Even if you're not ready for special, it's worthwhile to claim your business to gain access to stats: who's checking in, how often, gender and frequency of visit breakdowns, etc. Because many users broadcast their Foursquare check-ins to Twitter and Facebook, this overview can help businesses monitor their social media presence on.