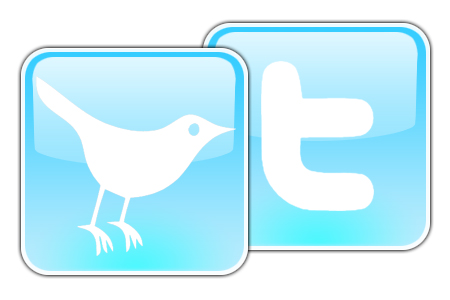 It's getting hard to find adjectives to describe Twitter's growth.   Nielsen reports today that unique visitors to Twitter increased 1,382 percent year-over-year, from 475,000 unique visitors in February 2008 to seven million in February 2009.
It is the fastest growing site in its member communities category, to say the least. Zimbio and Facebook followed at a paltry 240 percent and 228 percent, respectively. What to call that kind of growth?  "Googletastic," anyone?
The Nielsen study
quantifies some other Twitter-trends that have been evident but not
measured. Tweeters are not primarily teens or college students; in
February the largest age group on Twitter was 35-49, with nearly 3
million unique visitors, comprising almost 42 percent of the site's
audience. The majority (62 percent) of people visit Twitter.com while
at work, versus 35 percent that accessed it from home only.
PC Web usage of Twitter.com doesn't tell the whole story. In
January, 735,000 unique visitors accessed the Twitter Web site through
their mobile devices. The average unique visitor went to Twitter.com 14
times during the month and spent an average of seven minutes on the
site.
Text messaging, says Nielsen, is emerging as a new Twitter-driven marketing platform. In the last quarter of 2008, 812,000 unique users sent or received Twitter text messages from AT&T or Verizon cell phones. Tweeters sent an average of nearly 240 mobile tweets per person for the quarter.
You would have to go to the late '90s to find the growth rates that social media is experiencing. Twitter has not approached anywhere near the unique user numbers that MySpace, YouTube, or Facebook have achieved. However, if it grows at the same rate over the next year, it will add more than six million more users. That gets it to 13 million. This kind of growth rate also demands attention from brands and agencies. Up until now we've heard a lot about Twitter's lack of a business model, but any company on its way to 13 million unique users has a nice problem on its hands.
Exponential growth defined the internet business model in the late '90s. Portal sites simply had to find ways to accommodate advertisers. That fell apart with the stock bubble, but the internet's resurgence gave advertiser's smarter ways to reach targeted audiences. That will be replicated with social media. It will continue to skyrocket, accommodate advertisers, and then get smarter about those accommodations.
Just like Google, ten years ago. What happened to its business model?