The mobile advertising opportunity is enormous
Some figures show advertisers are dedicating 4% of their budgets to mobile advertising opportunities. This is paltry compared to the time proportion of time that users spend on mobile devices, which some figures put at 20% of media consumption.
Mobile use and smartphone adoption continue to grow. Advertisers must follow consumers and publishers/content owners must stay ahead of the mobile tech curve in order to provide advertisers with the engagement they desire.
Content: multiscreen vs. native
Content can either be consumed across desktop and mobile (multiscreen) or it can be native, designed with mobile functionality in mind.
Both of these options provide advertising opportunities, however advertisers must consider more impactful uses of native mobile applications to capture consumer attention.
Publishers will still move desktop and television content on to mobile screens, but this must be done as innovatively as possible. 
Omnichannel is reality
The path to purchase is as circuitous as ever, thanks to the inroads mobile has made. The multiple touchpoints in this journey are disrupting the outdated model of branding at the top of the funnel and mail or internet at the bottom. 
Sequential messaging is difficult to provide as the user can interact with video and dispay on different devices. It's difficult for advertisers to know what stage a user inhabits in their journey.
Programmatic marketing that is also relevant at a customer level (taking into account device, position in the funnel and context) is a long way away.
However, omnichannel is the right mindset for solving this problem in advertising. WPP's Tara Marsh comments:
While it is a channel in itself, mobile is the glue that knits all the other channels together to enable an omnichannel strategy.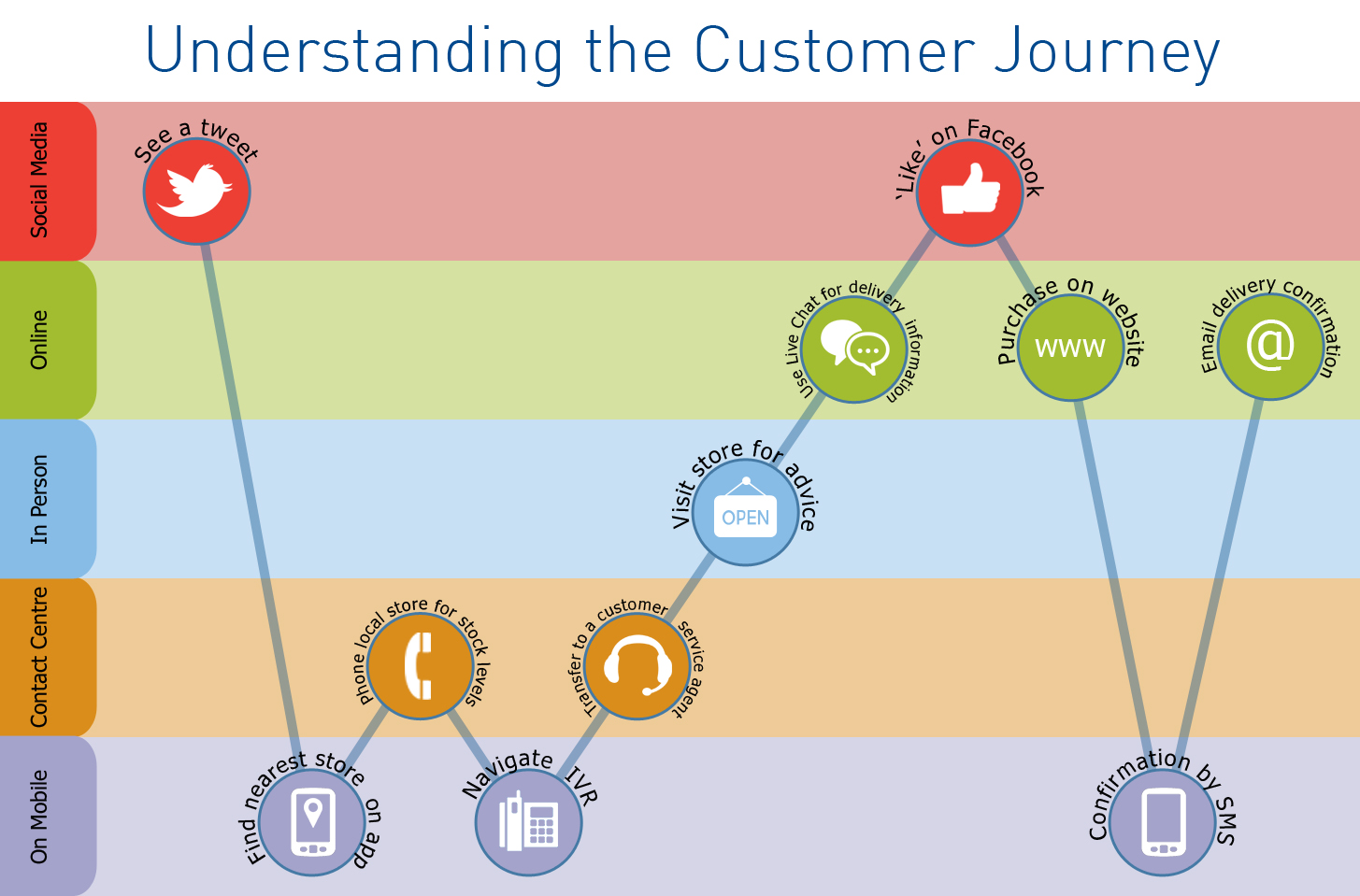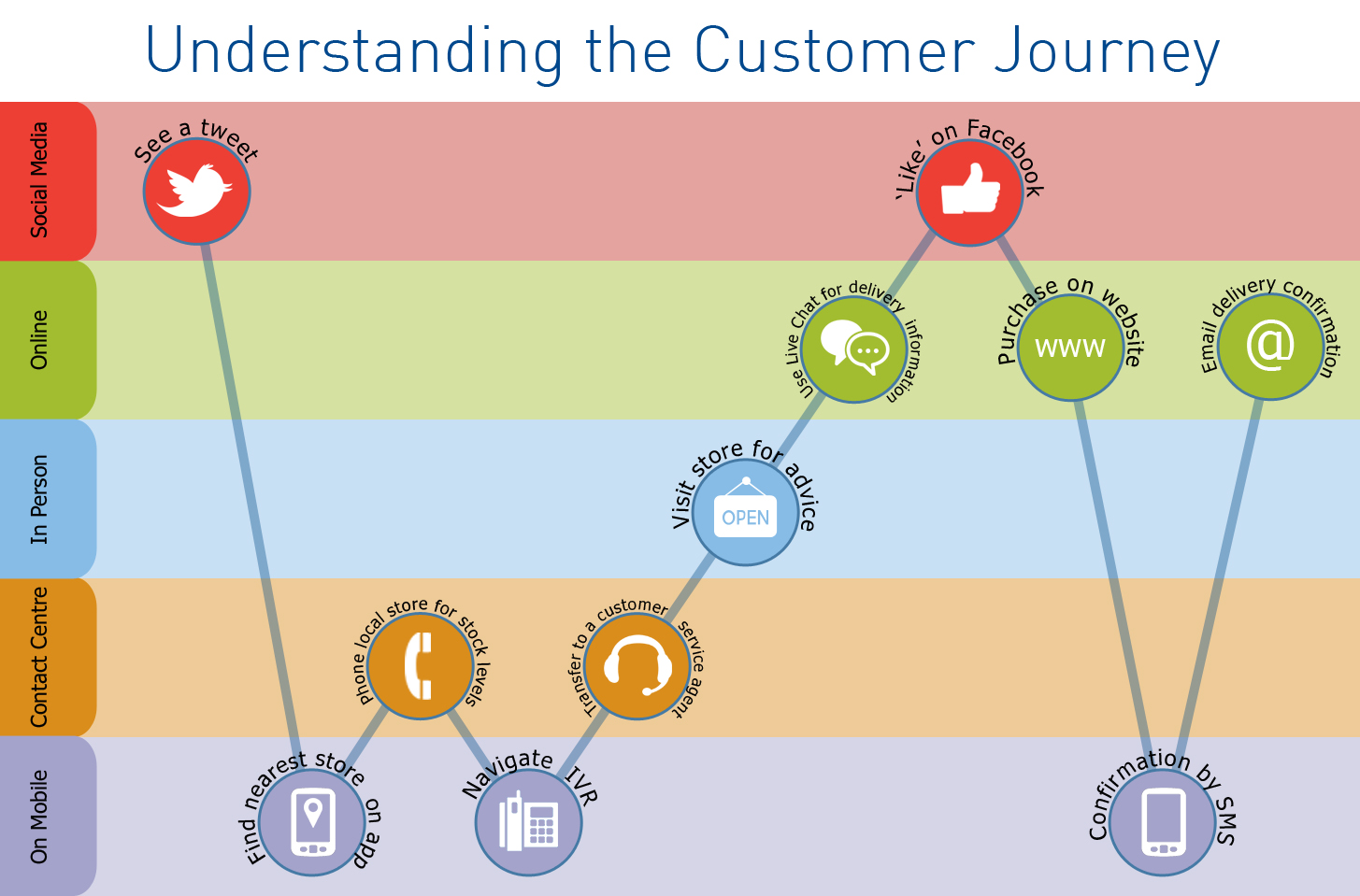 (image from Derek Eccleston)
The mobile-first culture
Mobile-first is no longer a buzzword or a pipe dream.
Marketers need to design cross-channel digital campaigns that consider the mobile first. This is especially true for ecommerce where consumers use smartphones and tablets for research and product comparison.
Publishers that are not mobile native producers need to start designing interactive experiences for mobile devices before considering the desktop. Being comfortable with form factors, functionality and data when it comes to mobile is no longer a differentiating strategy.
Universal ID is missing
The cookie has been the great enabler for online advertising, allowing advertisers to build rich audience profiles and target them.
Identifying mobile users is difficult and hard to scale because cookies can't be used here to track users.
That means advertisers are less certain about reaching an audience on mobile. Similarly, publishers cannot easily monetise mobile inventory through networks and exchanges that require a common audience data currency.
However statistical IDs are being developed and new technologies aim to associate users with devices.
Until this is mastered, Facebook and Twitter have very compelling advertising offerings because of this surety of audience.
Please complete our 5-10mins Mobile Marketing in APAC research survey to get a free copy of the full report.
Pick the survey according to where you are based: