Shoppers are now buying online more than ever with some retailers even reporting more online sales than in store.
Features that were once impressive are now seen as brilliant basics. Sites need to combine functionality with inspiration – join the rational with the emotional.
As consumers we're becoming more demanding and it adds extra pressure to retailers to continually evolve and improve digital customer experience.
But how do you combine functional and engaging content to create a great digital customer experience?
What online shoppers want
eDigitalResearch's latest Retail Experience Report shows many digital experiences are now on par with one another and customer satisfaction levels are increasing year-on-year.
Search and navigation are the two top performing areas of the digital retail experience thanks to a focused approach to core functionality from retailers over the past couple of years.
This has been spurred on by the growing uptake of mobile – but mobile satisfaction still continues to lag behind desktop.
ASOS tops our latest benchmark with an overall score of 90%, and the company's navigation and purchase area offer best in class examples of how to do ecommerce usability well.
Respondents liked the site's functionality and slick search features. 
What makes searching through ASOS's 80,000 products a breeze
ASOS leads the digital experience when it comes to search. Firstly the search box itself is clutter free, leaving no distractions and boasting great functionality across all digital devices.
Users prefer a keyword search when they know what they want, but tend to refer to site navigation when browsing for a non-specific item.
ASOS's keyword search is extremely accurate. Typos are automatically corrected whilst its intuitive predictive text is able to decipher what a shopper could be looking for.
ASOS makes good use of behavioural data to improve searching its growing range, taking browsing history to narrow search categories.
The retailer also shows how many items are in each category, making the shopper aware that there are either multiple products or few relating to their search. 
For more on this topic, read: Site search for e-commerce: 13 best practice tips.
Guiding a shopper through a site
ASOS topped the Future of Retail report for its impressive navigation performance on both desktop and mobile.
Respondents liked the wide range of categories which helped them sift through the product options.
Landing pages offer a variety of inspirational images and videos for shoppers who are unsure of where to start their customer journey.
With features such as #AsSeenOnMe, trend guides and the fashion & beauty feed, ASOS's navigation options are vast and offer well-received inspiration.
Filters are easily identifiable, collapsible and can be cleared in one click.
Shoppers like the ability to narrow down their search by size, colour, and brand to find exactly what they are looking for.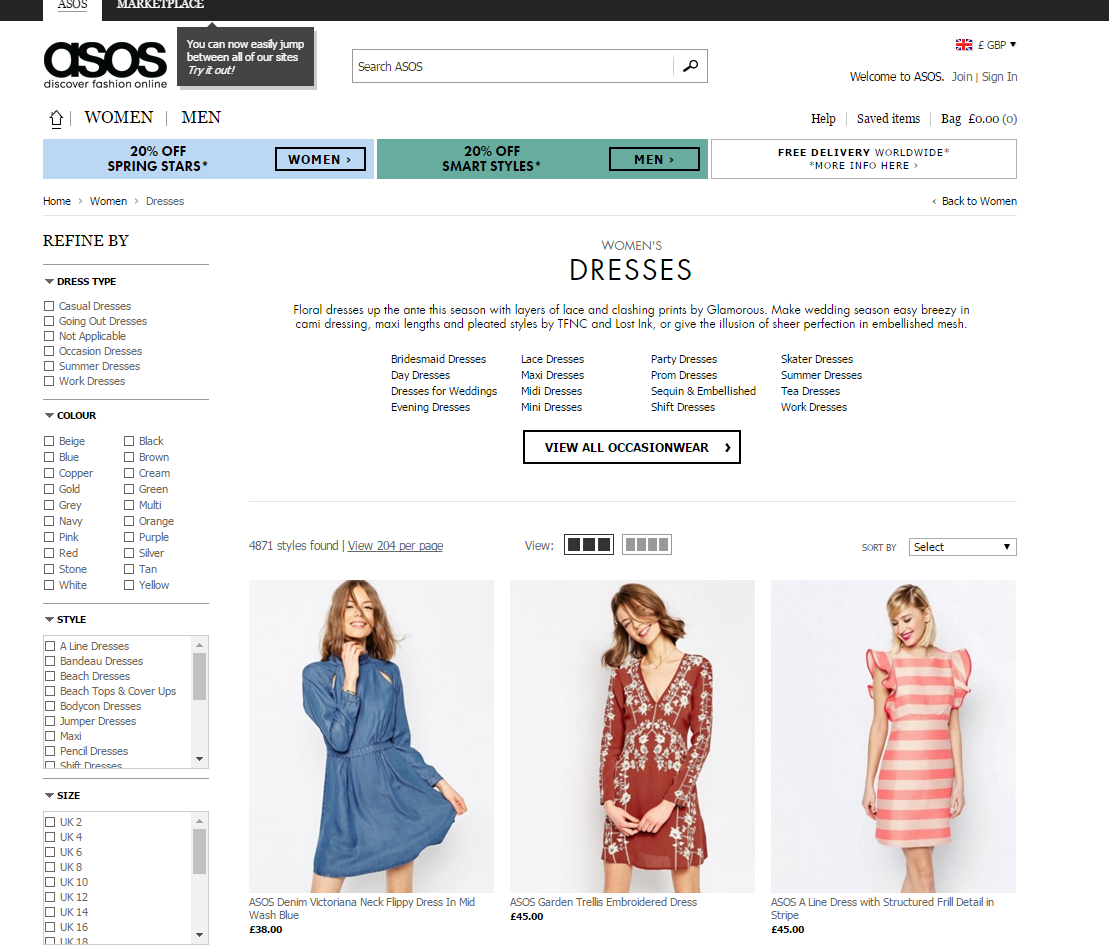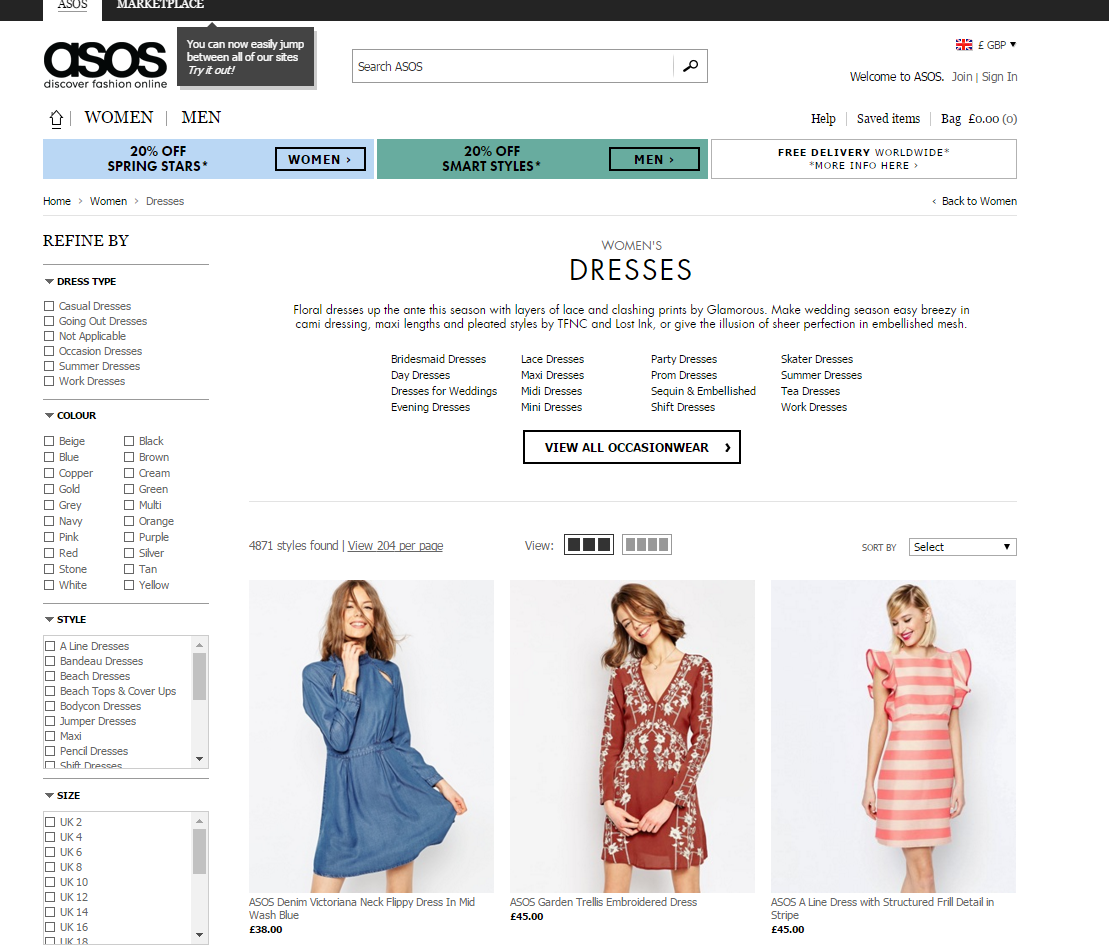 How to get shoppers to make that important 'add to basket' step
Our research into shopper preferences shows that product pages are one major area where brands can really set themselves apart.
The gap between top and bottom brands is huge. The decision to make a purchase is often a direct result from the information supplied on the product pages.
Shoppers particularly liked ASOS's catwalk video feature, enabling them to get a real feel for the product before purchasing.
Being able to 'shop the look' is a welcomed time saver for users and a simple way to increase average basket values  – a personal shopper feel at no extra cost, adding value and service in an online-only environment.
ASOS ensures product information is clear and detailed with excellent features such as photos, stock availability, image zoom functionality and video.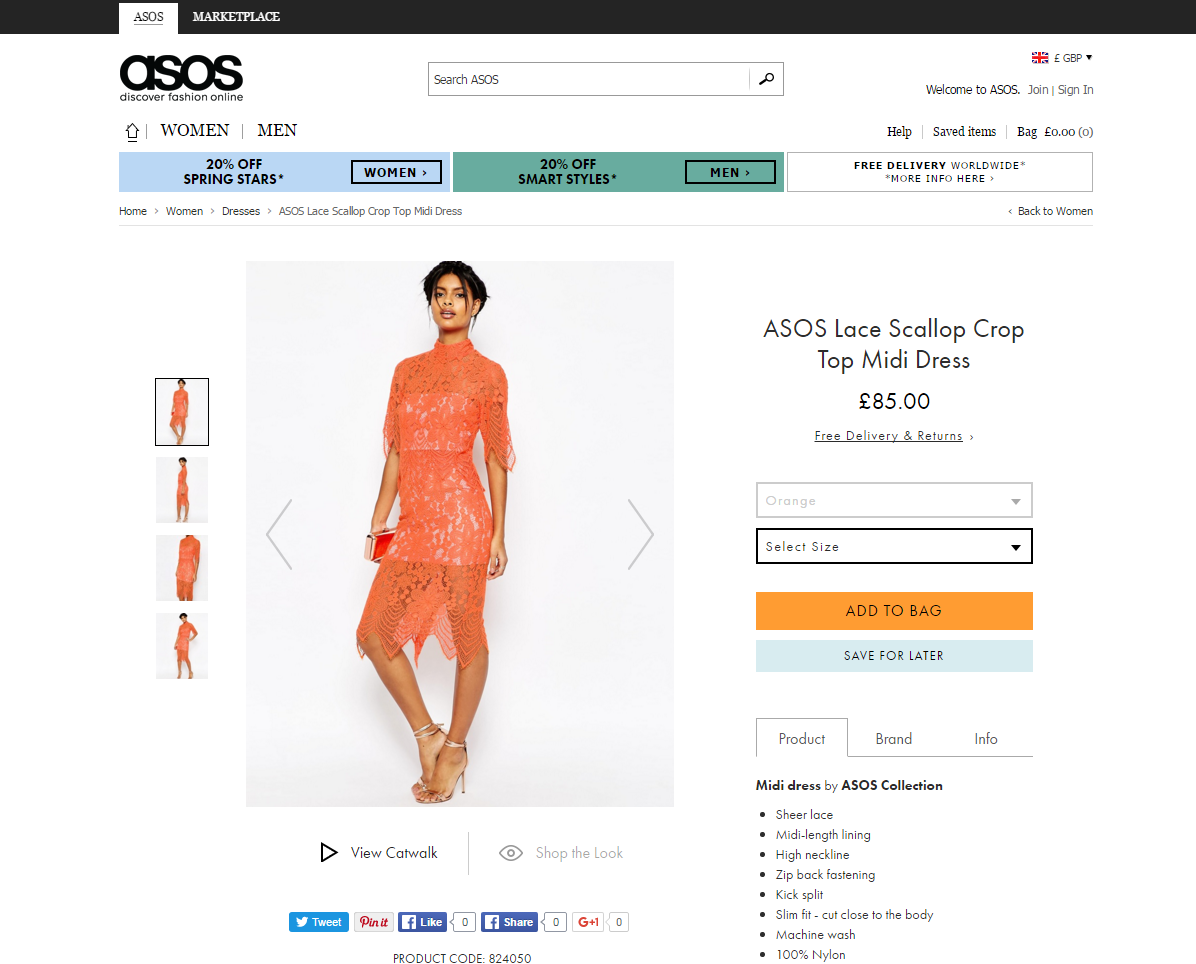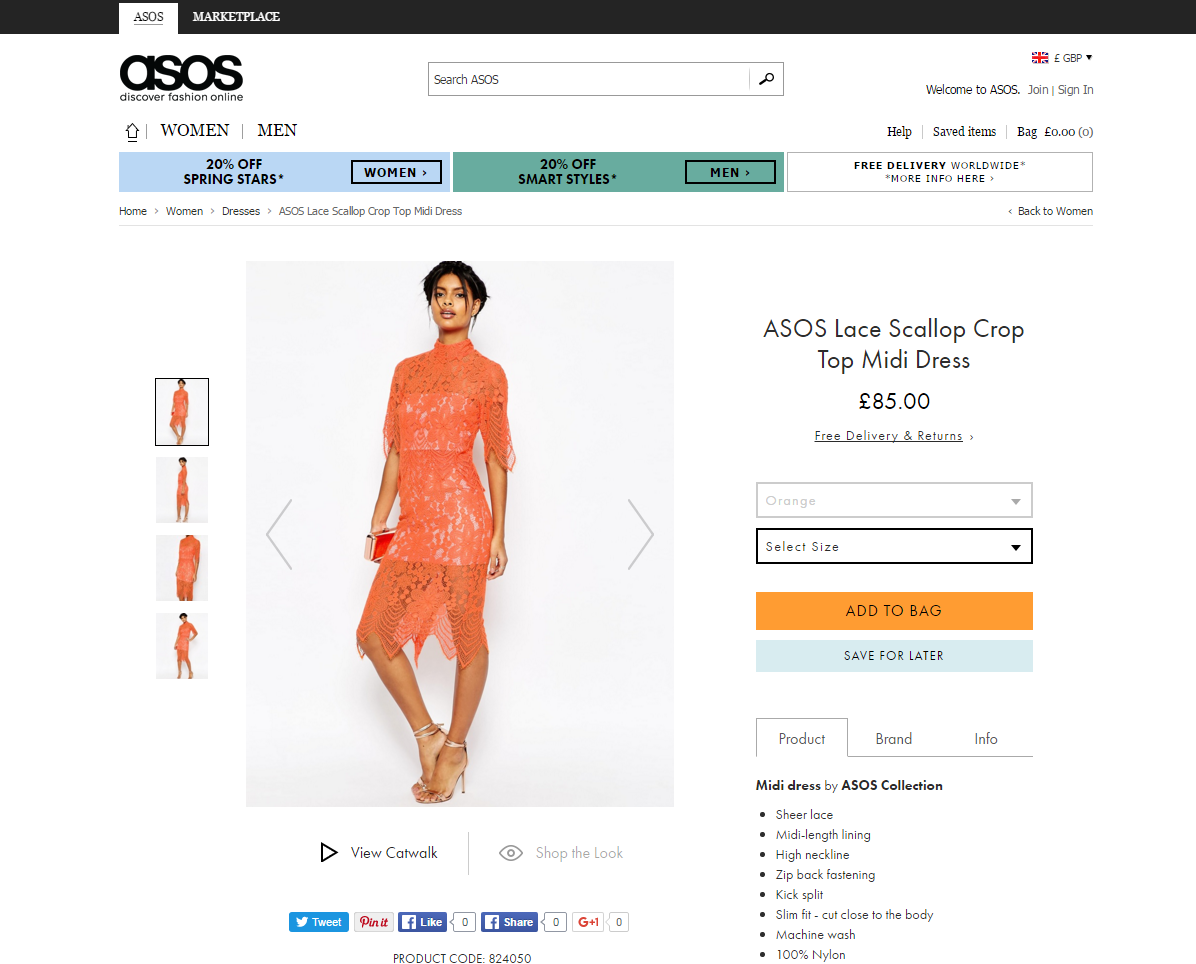 Checkout made simple
ASOS leads the way when it comes to the purchase section of its website. Information is displayed on one page with the complete checkout process visible from the start of the journey.
Progress indicators tell customers how long the checkout process may take and reduces the risk of basket abandonment.
A large range of delivery options are clearly stated during checkout, including free delivery which is a key USP (unique selling point) for pureplay ASOS.
Checkout registration is a huge purchase barrier. ASOS handles this well with a sleek form that integrates with popular social media platforms – a feature loved by our benchmark respondents.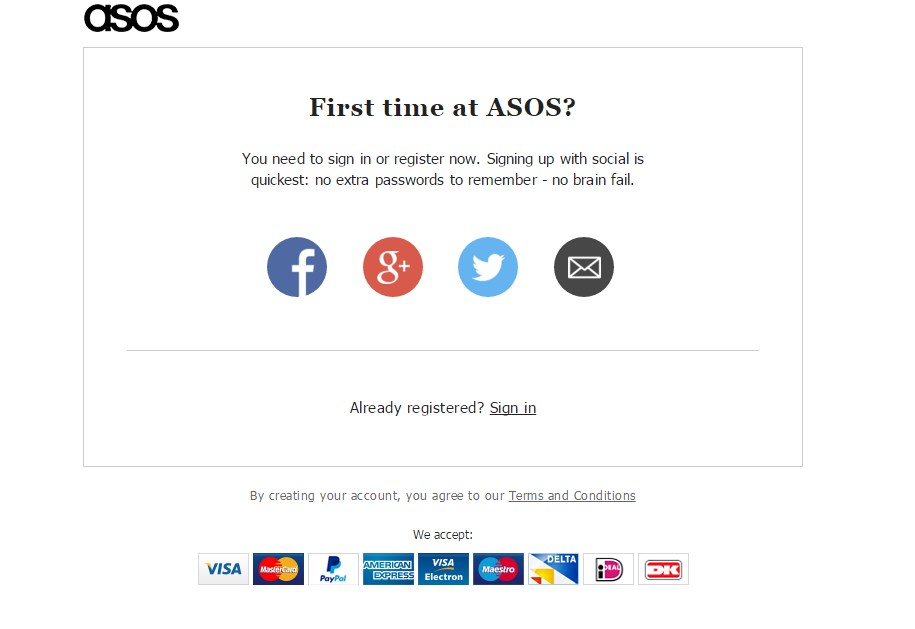 So what do retailers need to do to improve their digital customer experience?
In summary, it's no longer just about usability and ease but creating and connecting with users by inspiring and engaging with them.
By understanding what customers want from their online journey, we can personalise customer experiences.
ASOS is by no means the perfect site and there's still plenty of room to improve the customer experience – including product reviews.
With new ideas such as virtual reality now in the not too distant future, many retailers will start using technology to add value.
Features such as trying a dress on in your own virtual fitting room or seeing a piece of furniture in your living room could be make or break for the next generation of digital experiences.
Artificial Intelligence could soon play a key role in ecommerce with features such as image recognition and voice-enabled browsing already out there.
For the full findings of this report, download eDigitalResearch's Future of eRetail Report.