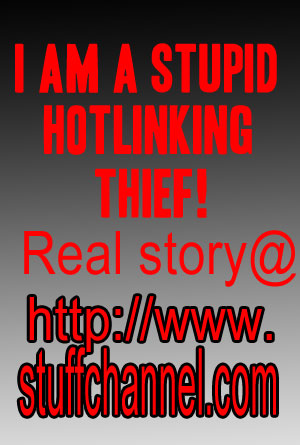 How do you sell hardcovers for $26.99 when your book argues that information wants to be free? When you're Chris Anderson, you give away "Free: The Future of a Radical Price" online.
Anderson takes issue with critics — most notably so far Malcolm
Gladwell — who think his book argues that "information wants to be free."
According to Anderson, "Some information wants to be
free. And some information wants to be really expensive."
And the "LongTail" author and Wired editor is hoping that while readers can access the online version of his book for free, they'll still want to pay to read the book in hardcover form.
The strategy stands to gain Anderson some points in the attention economy for walking his talk of free, but will his publisher make any money giving away his goods for free?
Last night at the book party for "Free" at Michael's in New York,
the offerings were in keeping with the Wired editor's thesis. There
were free drinks, free appetizers, and free, signed copies of "Free."
Essentially, it was like most media book parties. The
difference here is that the author and publisher of "Free" have agreed
to give away the contents of the book to more than just writers and
influencers who may spread the word about its launch.
Anderson and Hyperion are betting that people will pay a premium to hold his book in their hands even though they can get its contents online for free.
That's essentially Anderson's argument in the book. Many online ventures are struggling to give content away online and earn revenue through advertising — such as Anderson's own magazine and website (where I used to work). But Anderson thinks that is in the longterm a losing venture. He said last night: "Advertising is the least interesting model."
For Anderson, "the business model is not free. It's freemium." He thinks that for most businesses online, some versions of content will be free, and some will cost money. The problem is that most publishers — including Wired — are still struggling to figure out what premium content people are willing to pay for.
In the case of his book, Anderson is hoping that the hard copy will be an attractive enough product to get $26.99 from readers.
To encourage that trend, he is offering the full text of the book online at Scribd until August 10. But if readers want to download the contents or hold it in their hands, they'll have to shell out for the hardcover. Anderson has also recorded two audio versions of "Free." The full-length, six-hour
version is free. But listeners will have to pay for the three-hour abridged recording.
"If I can give you 90% of the
book in half the time, I'm giving you back three hours of your life," says Anderson. "Time is money."
And Anderson is especially interested in the non-monetary, or reputational economy. "Money is not the only thing that makes the world go round," he says. "Status is
highly valuable. Right now we're trying to convert that value to cash."
That's easy to do when you're an internationally reknowned speaker and editor who can trade on speaking fees and
contract deals to make up for book sales traded for free content. But publishers still need to sell hard copies to survive.
Adrian Zackheim, the president and
publisher of Penguin Books, is not convinced that free book content can help sales. "No one has proven to me that
giving away a lot of copies of a book is a reliable way of making the
book tip," he says.
That said, giving away books isn't neccessarily bad business. And Anderson isn't the first well-known author to give away books. Best selling authors like Seth Godin and Cory Doctorow have given away complete books online before and gone on to become best selling authors.
In Godin's case,
Simon and Schuster refused to publish his book "Unleashing the Ideavirus" when he suggested they give it away for free online eight years ago. He decided to go it alone, self-publishing the book for $40 and offering its contents online for free. To date, more than 3,000,000 copies have been downloaded and the book went to #5 on Amazon's bestsellers list. Meanwhile, Doctorow's next book is set to be released by Hyperion and will also be available for free on his website when it comes out next year.
And there is other good news for free book content. According to Brian F. O'Leary, a principal at Magellan Media Consulting Partners, "We've found that awareness and free trials promote purchases."
MMC recently did a study of books that either gave away or were subjected to the pirating of free content, and found that on average, free content helped paid book sales.
Anderson is hoping to collect the data he finds from sales of his book to help figure out the "business model for the 21st century." But O'Leary thinks that giving away the book's content online at the same time the book went on sale could skew his findings: "You won't know whether or not the experiment has worked."
Anderson is not as concerned about the timing of his free offerings. His plan is far simpler: "Give away the book. And pray."